Dreamvisions 7 Radio & TV Network
2015-12
Episodes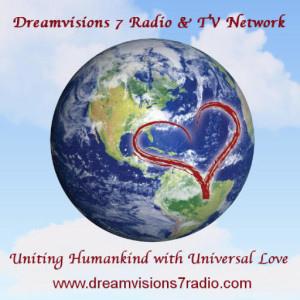 Saturday Dec 05, 2015
Saturday Dec 05, 2015
This week on Gaea Star Crystal Radio Hour #191 Mariam Massaro debuts her beautiful sitar on the silky, floating "Dancing Dakinis" with Gaea Star Band members Craig Harris on marimba and congas, Bob Sherwood on piano and Dameron Midgett on singing bowls and didjeridoo. With Hindi verses from Mariam to accompany the the driving, spiritual raga, the piece flirts with blues, western classical and minimalism, the subcontinental drone of the sitar always central. A dramatic dance between major and minor drive the piece forward with ever-lovelier melodies from Mariam and a no-fixed-abode series of maneuvers from the piano, testing the limits, probing the walls. The lush, light, dancing "Happy To Be Free" sets a high bar for the episode. Mariam's naturalistic lyric and sublime melody are supported by a fine ensemble of congas, piano and baritone ukulele that shine in an extended improv section featuring a nimble, yearning, jazzy piano solo from Bob. "Mandaravina The Moose" is the epic tale of an intrepid moose, a friendly black bear mother and her cubs bolstered by evocative backing from The Gaea Star Band with Mariam on acoustic 12-string, Craig Harris on congas and Bob Sherwood on piano. Fine didgeridoo features in a driving, climactic coda. Today's final piece is "Come Fly Away", a lush meditation that sweeps in with Mariam's beautiful native flute and dramatic, keening violin from Dameron. Bob and Craig establish a powerful, spacious foundation for Mariam's inspiring words and the ongoing conversation of native flute and violin.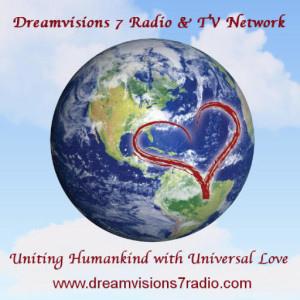 Saturday Dec 05, 2015
Saturday Dec 05, 2015
Psychology and the Near Death Experience: Searching For God Roy L. Hill obtained his bachelor's degree in psychology at the University of Arizona and his doctorate degree in clinical psychology at Nova Southeastern University. He has worked as a psychologist in corrections, both as a clinician and supervisor, for over 19 years. Following several life changing experiences, Roy delved into the topic of Near Death Experiences. A book followed his immersion, Psychology and the Near Death Experience: Searching For God, published by White Crow Books. As his mission and passion, Roy looks forward to writing more on various near death experience subjects. Roy lives in Colorado with his wife and son.